Well, I managed to get myself round the marathion course and finish in 5 hours 27 minutes 29 seconds. The first 25km went OK but then the lack of training started to show. I ran most of the first 30km but walked the last 12km – apart from the short sprint after the beer stop to catch up with HT for the run in to Stadion

There definitely needs to be a training program before attempting anything this long again!
I had this to look forward to in June 2010 on the 5th.  More details available from here.
They have just announced a change in the course for 2010, meaning the first lap is 3km shorter, so the second lap is considerably longer – not sure if this is a good or bad think mentally … we'll see.
Old course: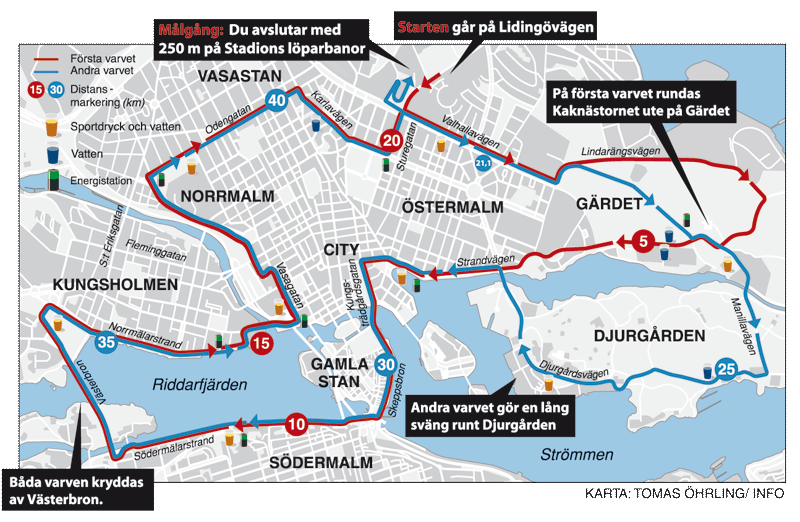 New course: